I'm a generalist designer and product consultant. I coach teams from idea to market.
I work for an imaging company called
Meter
. I've been consulting after I left
Ubiquity6
last summer. Before that I was with
ILMxLAB
and
Illumination
. I'm always starting over.
click an icon or scroll for all . . .
Unreleased Twitch Game
Massively Multiplayer Online Racing for Streamers & their Community
This was a high octane battle racing game designed entirely for streamers. Hundreds of players could enter a race of chance together. With an arsenal of action items, each player could shake up the race and shift their odds of winning. All key art including vehicles are derived from UGC photogrammetry.
Role: Designer & Art Director
I pitched, prototyped, designed and art directed this game, soup to nuts. When we moved into production, I directed the entire team of artists, gameplay engineers and core tech stack crew to tackle numerous creative & tech hurdles to land the alpha.
SEE MORE: CX Flow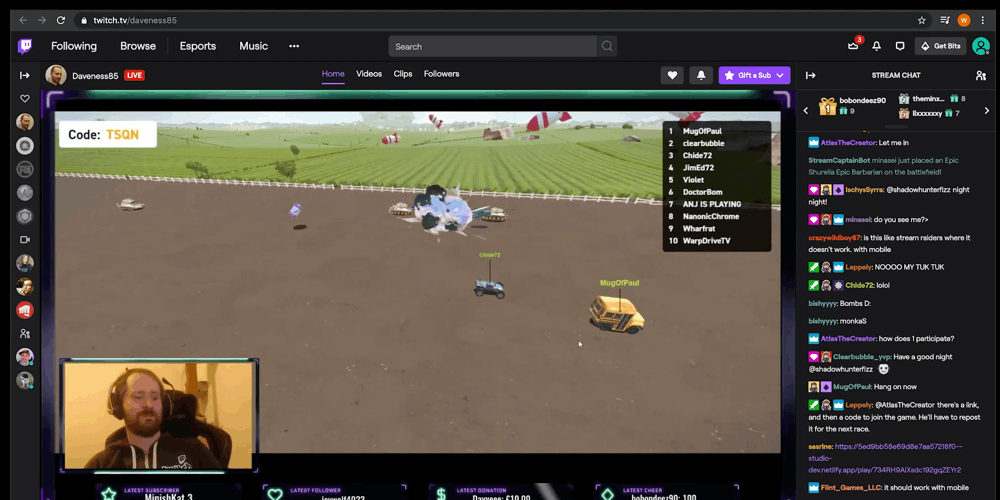 Display.land 3D Capture

Mobile Photogrammetry for All
Display.land was a 3D capture app designed to bring cloud photogrammetry to the masses. Anyone with an AR enabled smartphone (2018-2020) could use our intuitive capture interface to gather a video, upload to our cloud, and receive back a densified 3D mesh.
I was the staff designer at Ubiquity6 through the entire design process. My focus was on the 3D interactions and on tricky, cross context UX. I helped design the capture experience, and I designed and shipped a spatial notes feature, a 3D clip art feature, and our one of a kind re-publish feature.
SEE MORE: Publish Flow